If your kids (like mine) enjoy making slime, they are going to LOVE making this color-changing slime. This stuff takes slime-making to the next level. And while they're busy having fun, you can easily turn it into an opportunity to share the wonders of nature with your kids.
They will be amazed with this chameleon-like slime. After making it, bring it out into direct sunlight or under a black (UV) light and watch it transform from one color to another. It's incredible to watch and SO addicting! This special glue purchased from Amazon contains a special chemical that changes when exposed to UV light.
What You'll Need
1 (6 ounce) bottle color changing glue
About ¼ cup warm water
½ teaspoon baking soda
1 tablespoon contact lens solution (Note: be sure it contains boric acid!)
Tiny toys, glitter, or foil confetti (optional)
Directions
Squeeze the entire bottle of glue into a large bowl. This is the moment you've been waiting for since kindergarten. You don't have to be careful not to squeeze the bottle too hard. You can let loose. Or, I guess you can let your kids do it since this is supposed to be their activity. 😉
Then fill the empty glue bottle with warm water until it's about ⅓ full and screw the lid back onto it. Shake well—this is the point you'll find out if the lid is back on well—to combine the remaining glue with the water. Pour this into the bowl with the glue and stir to combine.
Next, thoroughly stir the baking soda with the glue.
If you want, add tiny toys, glitter or confetti at this point. Stir it into the glue mixture.
Add contact lens solution containing boric acid to the glue mixture and stir well. Regular glue will require less contact lens solution than glitter glue. We don't know why, but you will remember the need for more of it if you get a fleck of glitter on your contact. Be sure to add the contact lens solution slowly, mixing between additions. You want to add only enough solution to bring the glue together into a soft ball.
After the soft ball forms, remove the slime from the bowl while allowing any excess liquid to remain in the bowl. At this point, the slime will be sticky. Knead that slime until it comes together like it's the bread dough you learned to make during sheltering in place. The slime is ready when it's no longer sticky.
Place the slime in direct sunlight to make it change colors. Oh, and don't forget to tell you kids all about chameleons!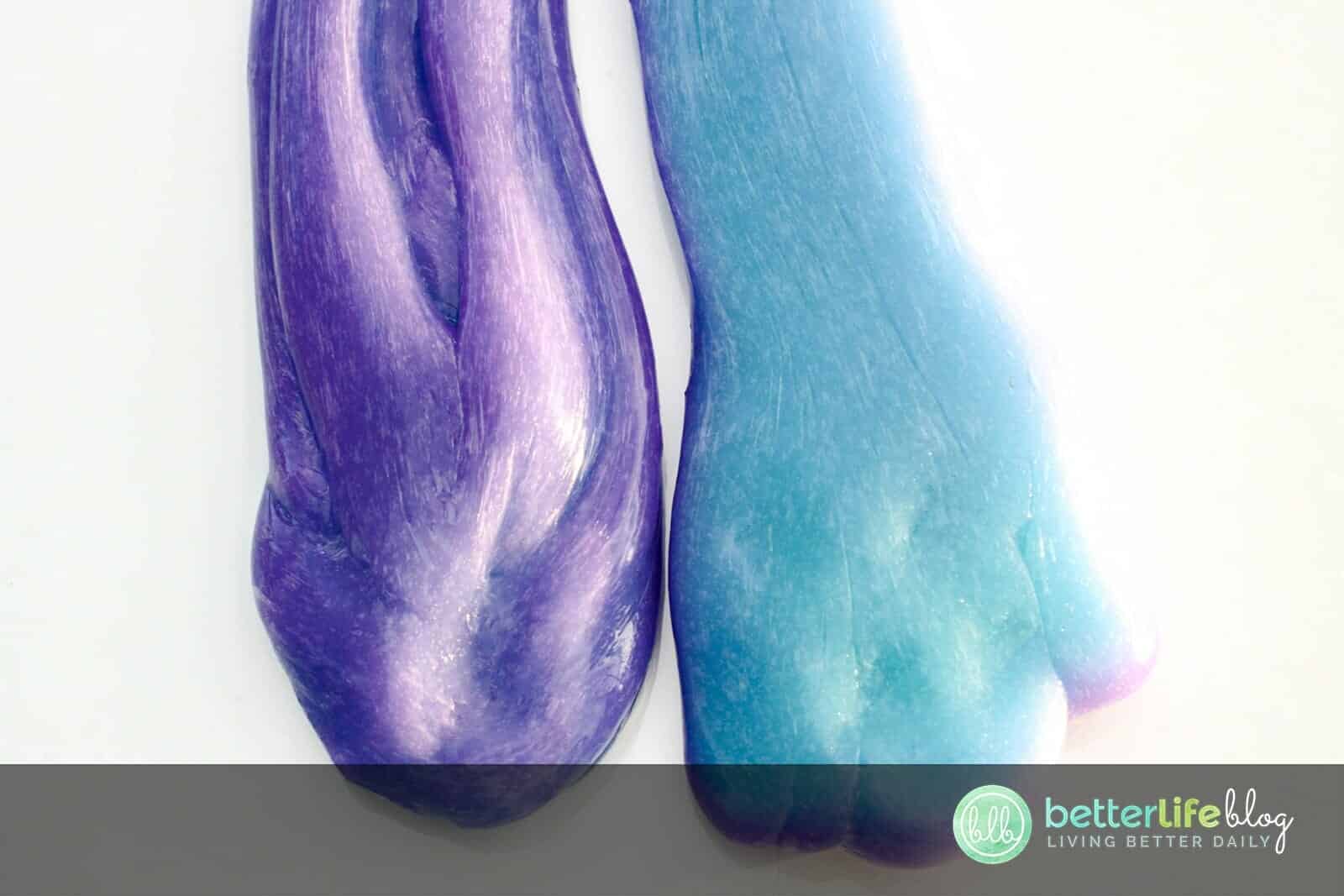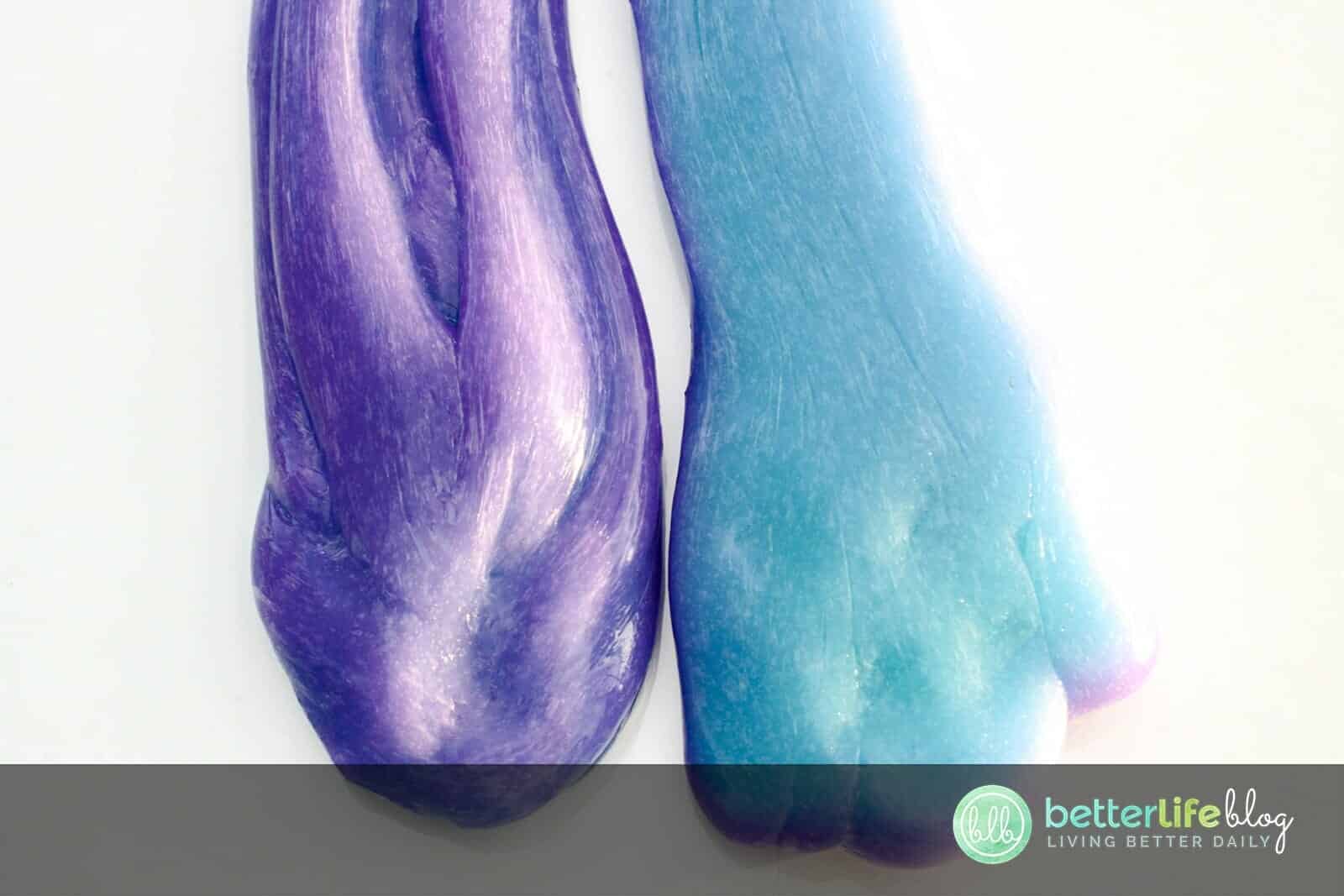 To store your slime, place in an airtight container in the refrigerator when not in use.
[mv_create key="40″ type="diy" title="Color Changing Slime Kids Activity" thumbnail="https://betterlifeblog.com/wp-content/uploads/2020/06/Featured-Color-Changing-Slime.jpg"]
Disclosure: This post may contain affiliate links, meaning I may earn a small commission if you choose to purchase through my links (at no extra cost to you). More information about this can be found here.